Commence Self Sabotage Success Sequence
Prepare for self-destruction.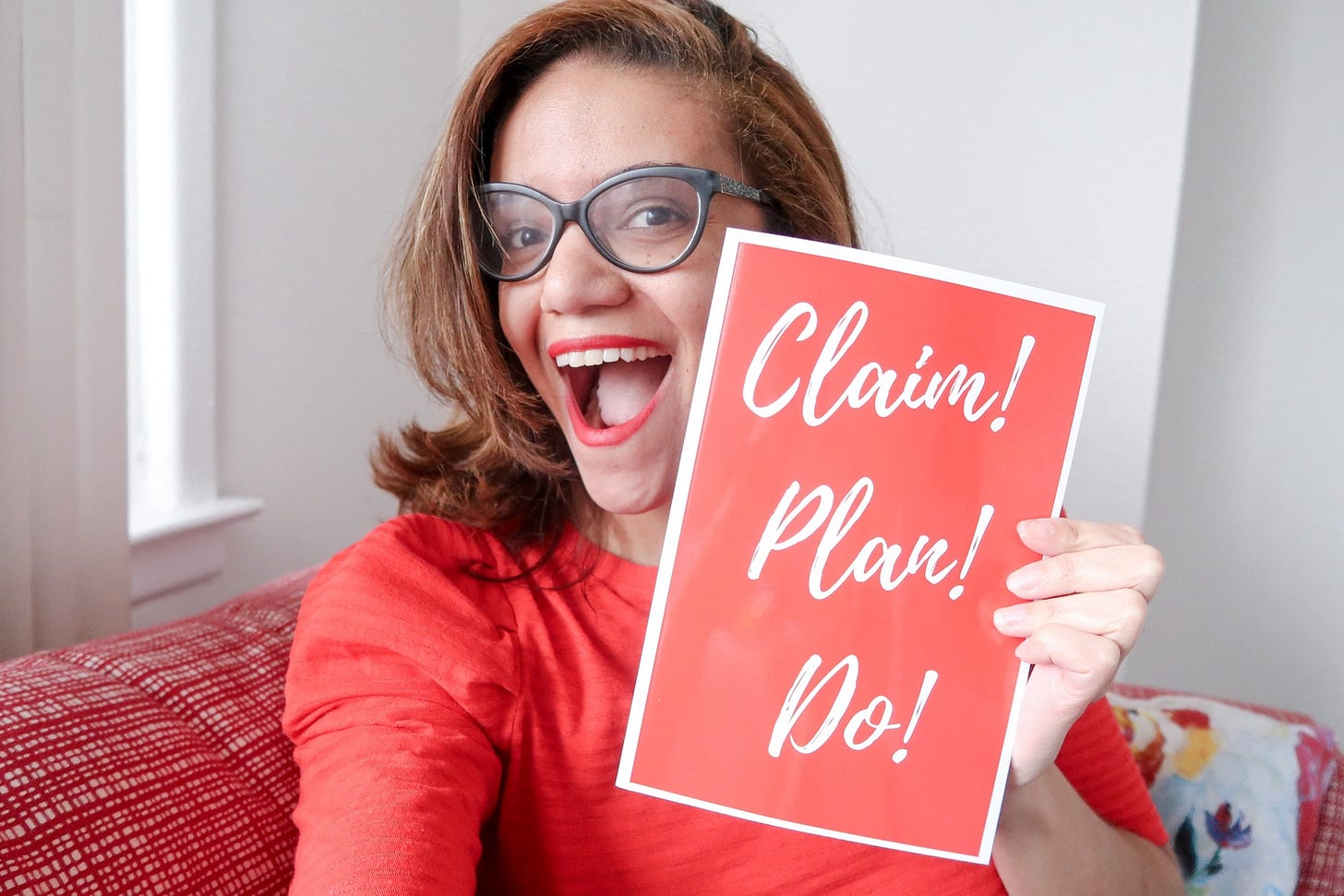 I launched my goal setting planner and I felt damn good about setting an intention and accomplishing a goal. I felt like dancing a merengue ripiao. I felt like singing a faith-filled gospel. I was on a high; surely I would sell 50 copies my first week. Only I didn't. When I analyzed my sales numbers my heart dropped, my hips stopped swinging, and my voice cracked.
I sold 4 books. FOUR! Commence Self Sabotage Success Sequence.
Stage 1: Feel unsupported
Eyes glazed over, I think of all my loved ones and exclaim, why have thou forsaken me in my time of need? As in, why didn't y'all mofos buy my product? They say your first customers are your family and friends. Granted, the four folks that did purchase my goal setting planner are in fact blood related (one only through mutual birthday. Hi, b-day twin!). But I have at least a 10 people that I consider close friends! Cue violin, trumpet, and every other somber instrument.
Stage 2: Feel unworthy
After I blame everyone in my life for failing to be my ride or dies (like Miranda, Samantha, and Charlotte were for Carrie in Sex and the City), I point the finger at myself. How dare you believe you can succeed as an entrepreneur? What makes you think you can sell anything? Quit while you're ahead, yo.
My internal dialogue is hardcore. When I feel like I failed to meet a goal, my self-talk goes dark fast. I am extremely hard on myself. I am also extremely optimistic. That's why it's difficult to launch and not meet sales goals. It doesn't feel good. And when I don't feel good enough I self sabotage success.