A Much Needed Reintroduction Thanks to My Mid Life Crisis
Excuse my mid-life confusion.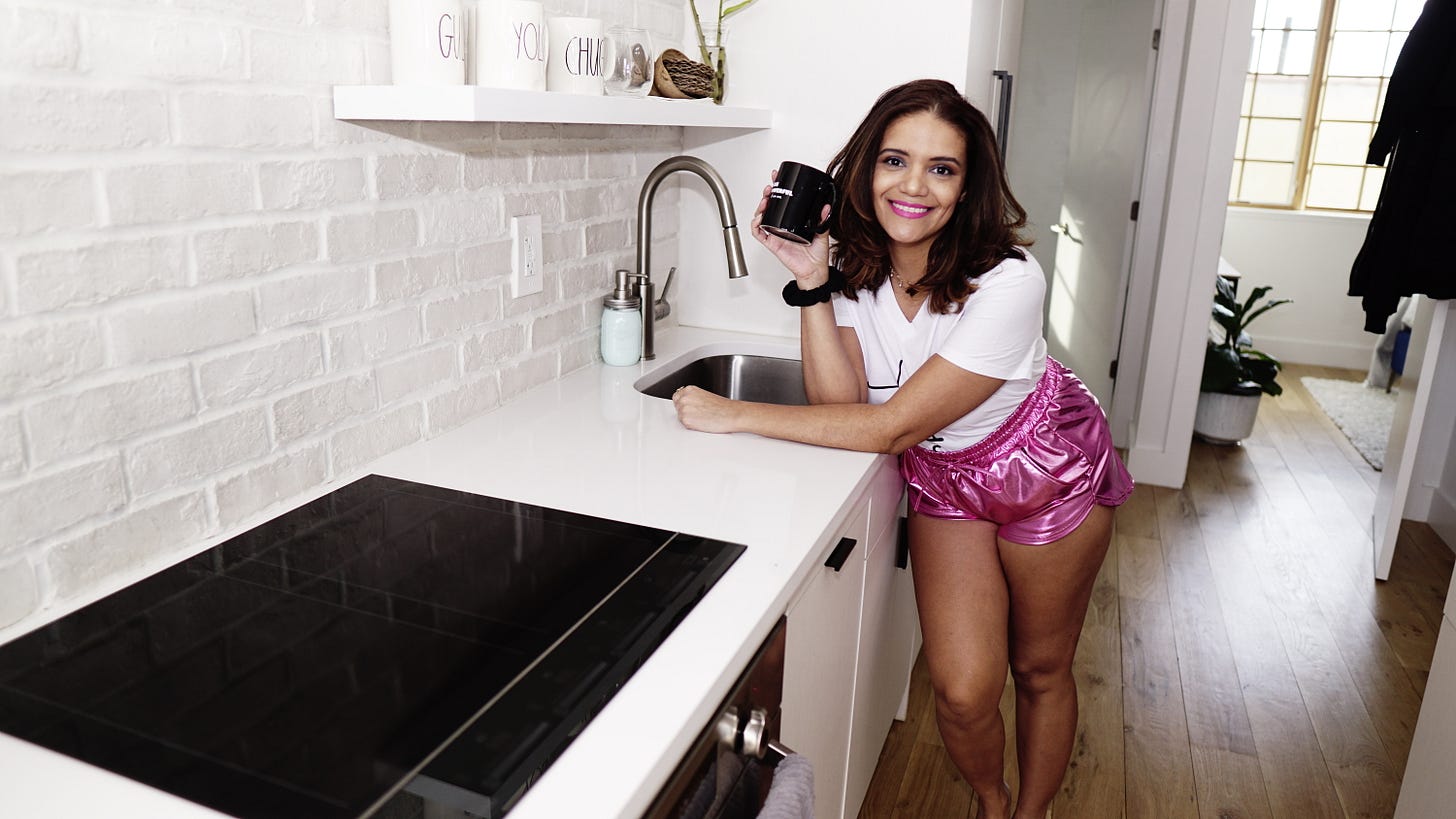 I'm Sujeiry, a Dominican Storyteller and Self Love Advocate, among many other things. Many of you know me simply as Love Sujeiry, a brand that I created and catapulted thanks to consistency, diligence and brand strategy.
If you've followed my career trajectory from the very beginning (that's since 2006) you may have noticed a few changes along the way. Although I stuck to my brand of Latina relationship expert for quite some time, I also played with others roles, like relationship coach, career coach, radio show host, TV personality, Reality TV star, website designer, and yes, even social media manager. Just drop me in the bucket of what seems like millions of SMM's.
Whenever my direction shifted (albeit temporarily) I plowed ahead. The first step? A redesigned website that revealed my brand revamp to the world. I've probably redesigned this very website about12 times since first launching it in March 2010.  If you do the math, that's an average of 000.69 times a year. (Or maybe not. FYI: I suck at math.)
Don't Blame it on 'the Gram
I can blame Instagram, social conformity, and "Oooh! Look at that shiny template!" syndrome. The 'Gram can be a dangerous place. Often I felt green with envy when met with a pastel color preset and perfectly curated feeds. And I don't even like pastels!
Although these picture-perfect feeds did cause many mini identity crises,' the Gram isn't fully at fault. My constant change of direction stemmed from a fear of failure. I struggled to commit because, what if being a full-time writer didn't pan out? Putting all my eggs in one career basket no matter how much my heart yearns for it felt so uncertain. And so I distracted myself. Because I know how to do tech shit (see: web design and spy) I emulated websites that I coveted and presented my new blog to the world with a, "It's a brand new me! The artist formerly known as…"
Read the rest on LoveSujeiry.com! I just relaunched my blog and would love your support.
Also, just an FYI: Love Trips stories will only be for paid subscribers as of this week. I pour my heart and soul as a storyteller even more so when I am sharing my personal relationship stories and pain. So, I'd love for you to become a paid subscriber to support me and my dream of being a full-time writer again.
It's either that or stripping on the pole. Ya think strip clubs take 42 year old's with chichos?
XOXO,
Sujeiry